"DeadHeading" is a gardening term that's used to describe the process of excising or trimming the withered -or "dead"- flowers from plants. The process has an aesthetic purpose of course, as any limp and lifeless flower is unworthy of being in the same bush as a rose in full bloom. However, this is not the only purpose of this trimming, as removing these fading beauties actually promotes healthier growth of the plant overalls.
The album of the same name by Norwegian Indie icon Thea Glenton Raknes -better known as Thea And The Wild- hails an unequivocal rebirth from the grammy-nominated artist as she does away with the old to promote a new bloom in her. "A return to a natural state of creativity, pruned of pop excesses," she calls it, with the gardening and forestry analogies not stopping there, as she deliberately sought to ingrain a sense of homely and bucolic wholesomeness to the album, no doubt inspired by her move from the bustling city of Oslo to the more phlegmatic countryside further away from her hometown.
The process of moving from one lifestyle to the next offered Thea quite a few things: A refuge from the Pandemic, a garden full of produce in reciprocity for her labor, and a nice quiet place where she could tend to her creativity, in the same manner she tended her garden. The result is a Labor of patience, introspection, hard work, and of course, love.
"When I looked back at my life and my music, I realized to move forward I needed to grow new roots. I was anxious about this—nervous about the future, and nostalgic about the past. The songs on this album are a result of these inner processes—they are about finding yourself and being an adult." – Thea
A keen listener will do well to expect some inherent rustic flavor in this album, but that's more of a quality of attitude than it is an attribute of the sound itself, which is not at all wanting for any refinement or polish. Every little bit of this 10-song experience feels carefully put together by an experienced master craftswoman, and even the bits which feel on the side of the lo-fi spectrum were carefully engineered by both Thea and her partner, Cato 'Salsa' Thomassen to be as delectably crisp and smooth as possible, never fully doing away with the synth-y pop vibes of previous T&TW releases, just allowing them to shine now in a different light by way of the stronger presence of these rock and country elements.
In the context of this country-side living situation, it makes perfect sense that there'd be this folksy, string-driven twang to the album and that the main themes of it deal with both trimming out the old and putting down new roots, but all of this wouldn't be as significant if not for the already solid DIY indie credentials behind the making of each track. In between gardening sessions, Raknes and Thomassen dove into Helt Vilt Studios to record and mix every single track, echoing artisanal sentiments and modes of production even in that aspect while simultaneously maintaining a standard of quality that you'd expect from a big label production with a whole support team behind it.
So, will you find the tranquilities galore of "DeadHeading"? If you peer into Thea's garden, there you'll see blooming even in the approaching cold, the sentimental confessions and detached wisdom alike of someone who's not afraid to live with all that it implies.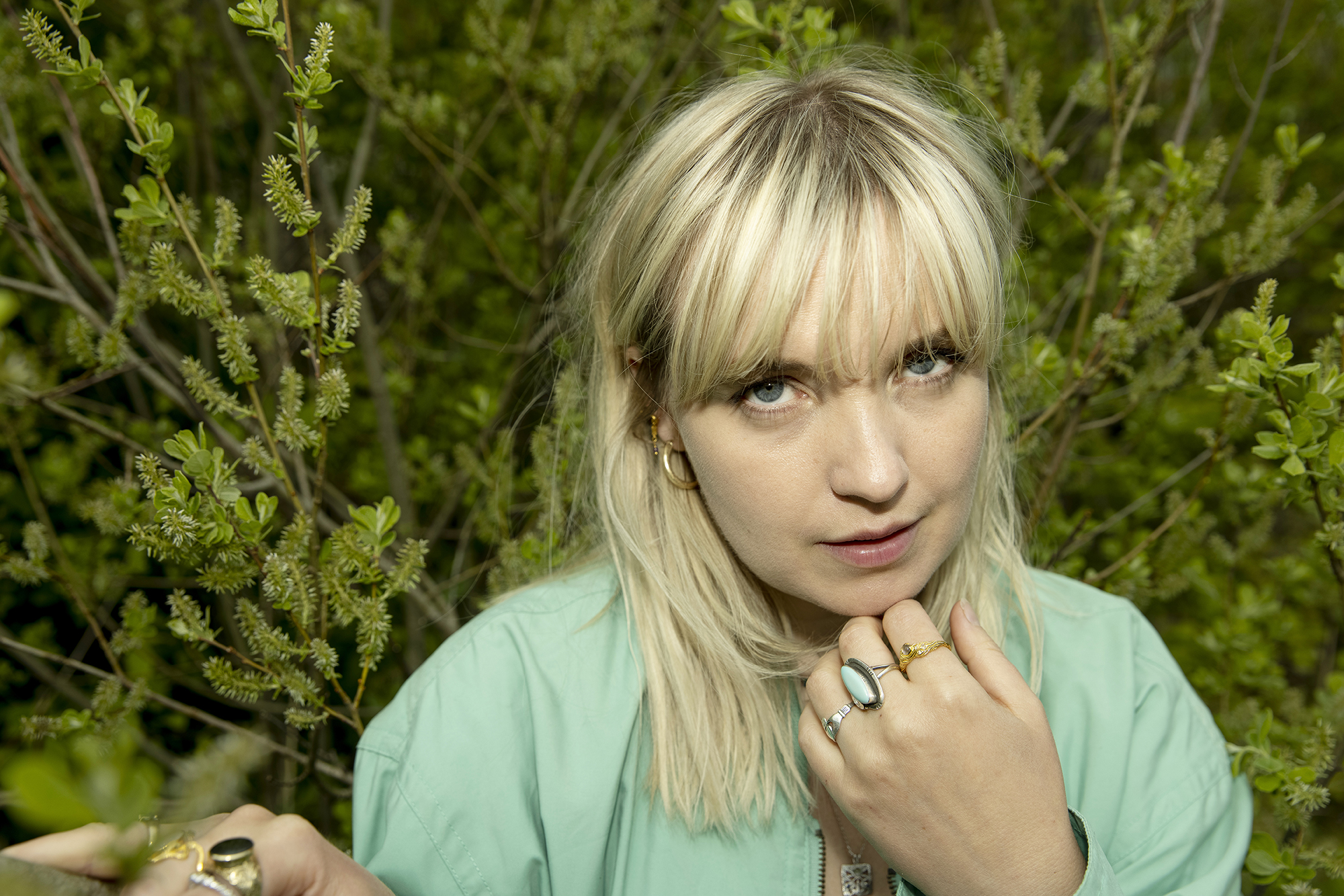 Story: Samuel Aponte

Photos: Courtesy of the artist

CONNECT WITH THEA & THE WILD

INSTAGRAM // SPOTIFY