Joan is the work of Steven Rutheford and Alan Benjamin, a pair of new indie-pop heroes from Little Rock, Arkansas whose 2019 debut sparked the wildfire that they are today with millions upon millions of listeners across all streaming services. The whimsically-named duo continues to reach new heights while cementing themselves as one of the most magnetic representatives that the Pop genre at large has to offer to audiences all over the world
The hard-working Duo has released a healthy array of Singles and EPs, but perhaps the biggest testament to this can-do/will-do attitude is in their commitment to touring, with an even healthier amount of shows in the supporting role for the likes of Jeremy Zucker, COIN, Bloc Party and The Aces, as well as their very own international headlining and festival presentations all across The Philippines, Thailand, Singapore, and Hong Kong.
Ahead of their highly anticipated 2023 debut album, Benjamin and Rutheford stay killing it with a new round of touring across Asia as well as a music video for their newest single "Don't Wanna Be Your Friend" which was written upon their return home after what had been their biggest headlining tour to date. The song was written by the duo with the help of their friend Jon Capeci (from the band Nightly) and it details the sentimental struggle of wanting to move on from a relationship you know isn't good for you much in spite of the love you feel for the other person. The band says that they "Hope this song resonates with you in some way – makes you realize you need to cut that person out of your life, makes you move, makes you want to start a band, makes you want to call your best friend ."
"Don't Wanna Be Your Friend" is yet another testimony to the band's exceptional charm for overwhelming catchiness. The expertly-composed pop blend of Joan's sound features so many little treasures in between its layers; sometimes it feels like you're listening to a fun deconstruction of the 90s boyband, other times like they're leading you down an alternative innovation on electropop – No matter how you choose to interpret their take on the genre, it is always genuine, fresh and fun.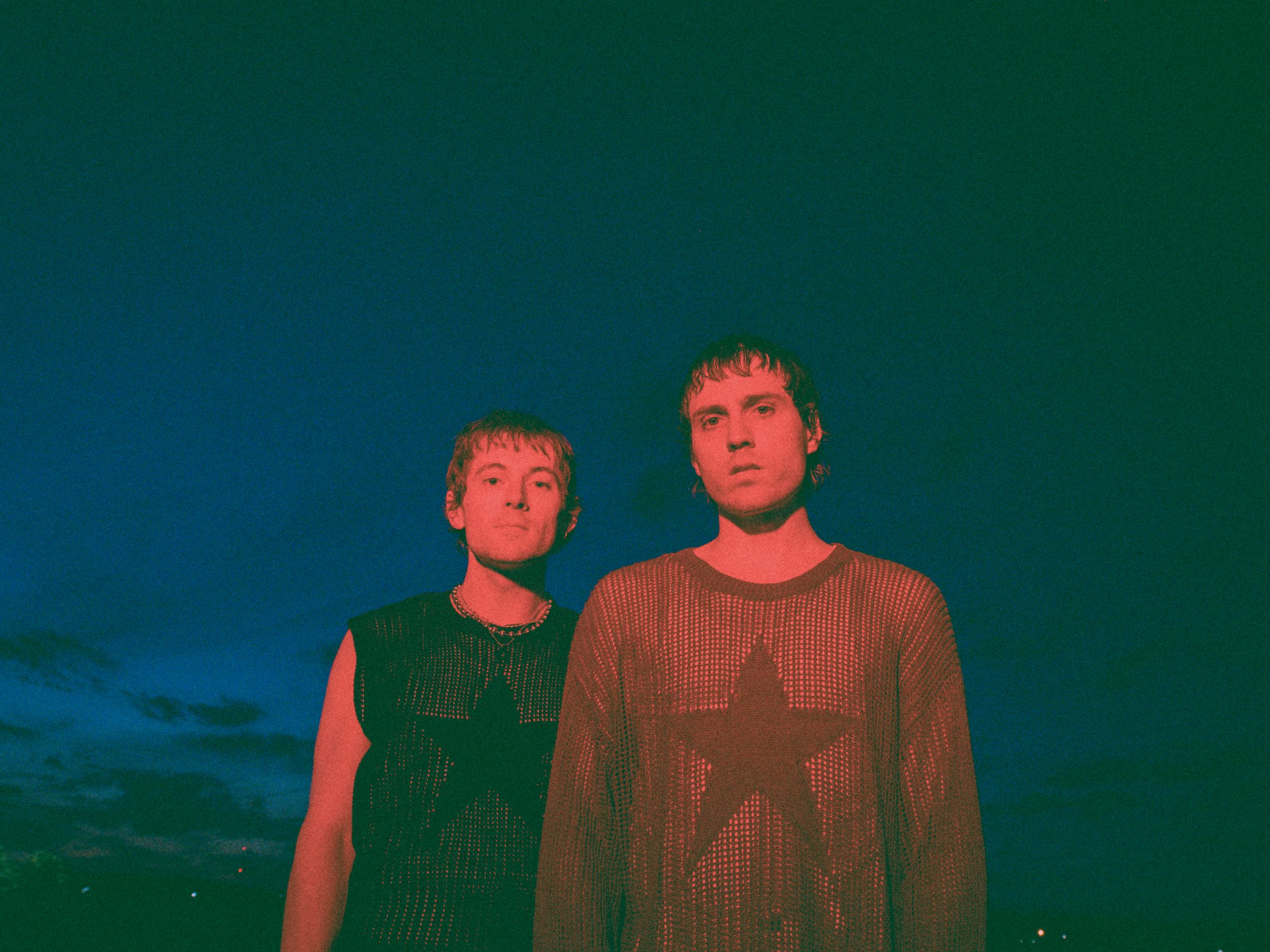 As the pair of Busy musical bees prepare to release their upcoming debut LP sometime in 2023, they embark on yet another round of tours across the US and later Asia. You can check out their upcoming dates below:
Nov 1: Kansas City, KS – The Record Bar
Nov 2: Minneapolis, MN – 7th Street Entry
Nov 3: Ames, IA – The Maintenance Shop
Nov 4: Milwaukee, WI – Back Room @ Collective
Nov 5: Covington, KY – Madison Live
Nov 6: Detroit, MI – Shelter
Nov 8: Bloomington, IN – The Bishop
Nov 9: Lakewood, OH – Marshall's
Nov 10: Louisville, KY – Headliner's Music Hall
Nov 12: Fort Worth, TX – Tulips
Nov 13: Fayetteville, AR – George's Majestic Lounge
Thailand/Japan/SEA
Nov 25 – Senayan Park (Spark): Jakarta, Indonesia
Nov 27 – Very Festival @ Thunder Dome: Bangkok, Thailand
Nov 30 – Space Odd: Tokyo, Japan
Dec 3: Sorpresa Music Festival @ Enchanted Kingdom: Enchanted Kingdom: Laguna Philippines
Story: Samuel Aponte
Photos: Courtesy of the artist
CONNECT WITH JOAN
INSTAGRAM // SPOTIFY