Cyn, the pop princess apprentice of the 21st century, is giving her audience the maximum amount of authenticity. Her world is one filled with bright colors and values ​​that all find their way back to family, love, and spontaneity. In her new single, "Losing Sleep" she is packing all kinds of punches to have the world talking. The bubbly musician is a reminder to never take yourself too seriously—and for her part, Cyn is bringing some fun back to the pop music genre.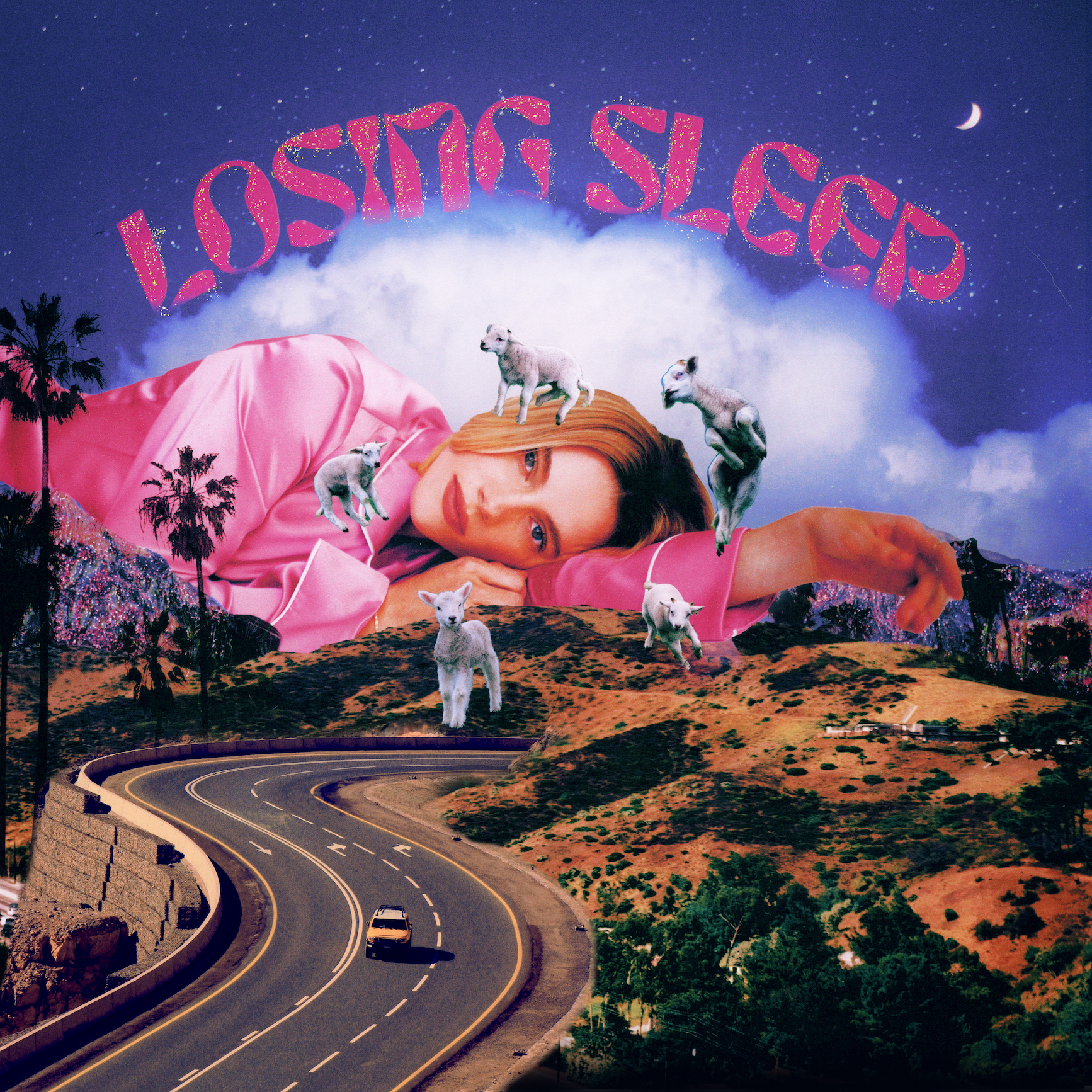 From the late 2010s when she started, Cyn's artistry has grown rapidly. From "Only with You," to this current single, her style and lyricism have become evermore expressive. She has learned much over the her years in the game, and after becoming a wife-to-be as well as a mother, she's keeping music as a second base, reminding audiences of her value as more than an entertainer, but as an inspiring women all around.
Cyn's journey in the industry hasn't been a lone challenge, either. The Michigan native has the support of her fiance and family riding behind her in full throttle. Not to mention, the veteran mega pop star Katy Perry has been her mentor now for several years. After performing her songs in Perry's own living room, Cyn became a favorite of the veteran artist, signing her to her label and shooting Cyn's star on an incline. Plus, Cyn has garnished her own audience on the way by producing songs for the soundtracks of multiple films, such as To All the Boys I've Loved Before: PS, I Still Love You, Promising Young Woman, Birds of Prey, and more. What these films have in common is their refreshed female gaze, prioritizing the emotions and feelings of women first.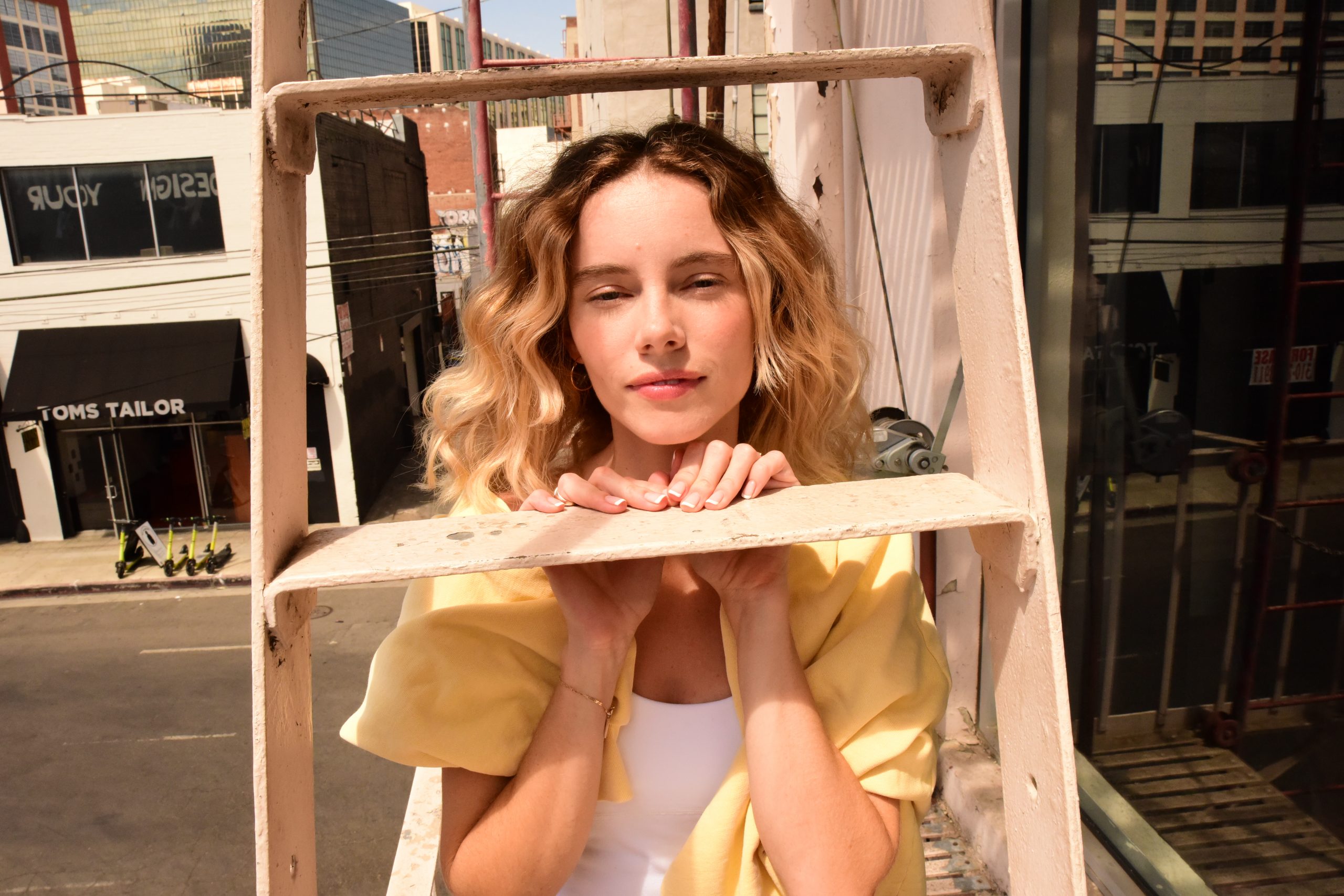 But Cyn isn't operating on what men want to hear, as in all actuality, the majority of her inspiration comes from headstrong women. As "Losing Sleep" is the first of two singles to release before her upcoming autumn album, she's finishing 2022 in a blaze of glory. She's not taking no for an answer, and she's happy disrupting the "boys-only" façade that's been placed over the industry. She's rewriting the rules and displaying that sexiness and motherhood are not incompatible concepts in the entertainment industry. Cyn is telling it how it is, and no one's going to lose sleep over it.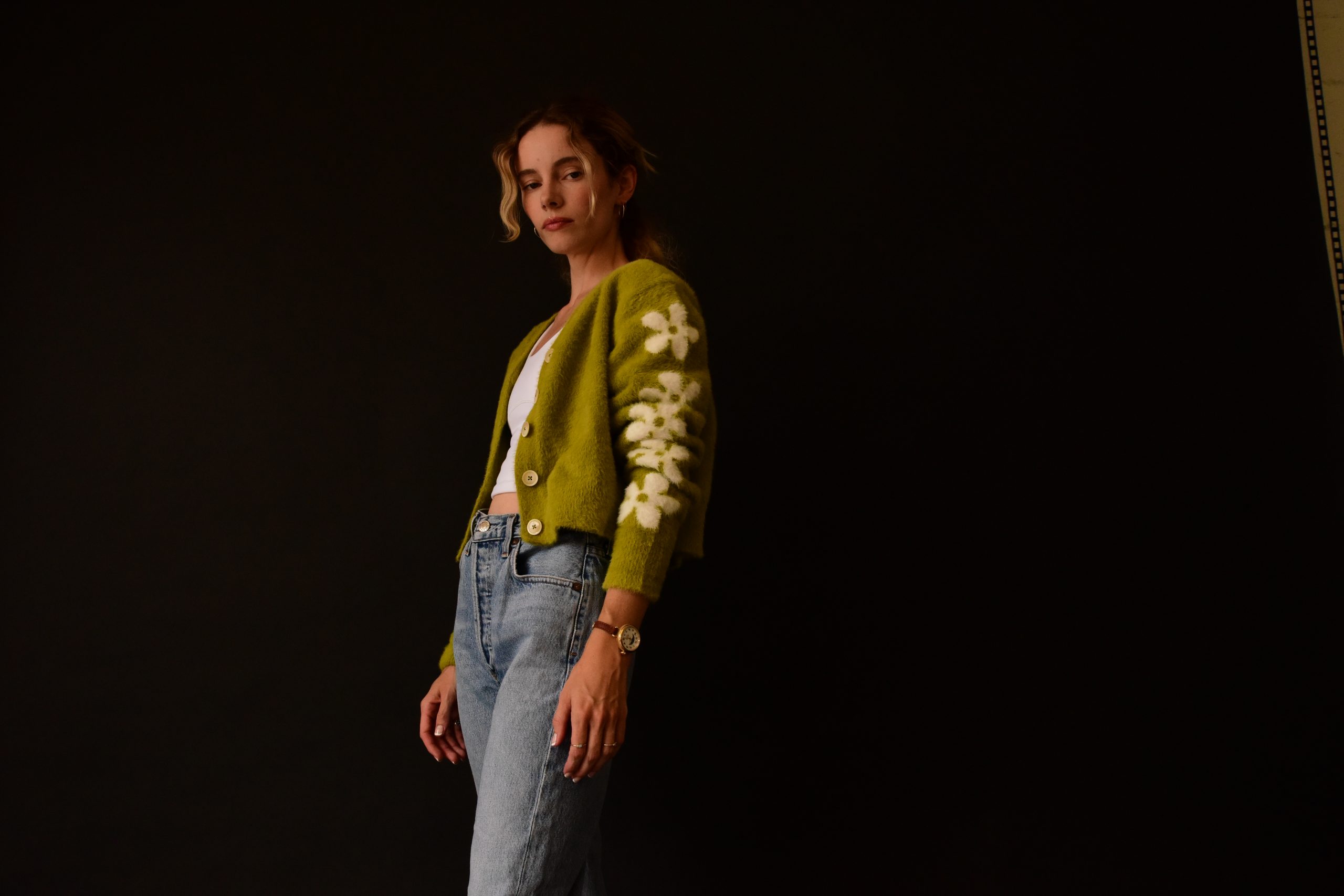 "Losing Sleep" is filled with electricity and bubblegum rhythms that'll have listeners unconsciously head-bopping with ease. The single is an alarm clock for the enchantment you receive from the one person you can't bring yourself to go to sleep for. The one person who'll leave you giddying in your comforter. Or, something like that. Check it out today, and see for yourself.
And in this LADYGUNN exclusive, we sat down with the artist to discuss life and lessons learned along the way.
Hi Cyn! So, can we ask what your songwriting process is like?
It's a bunch of honest reflections, really. It's talking about the current themes of my life. Just getting real about it. And I love to think of lyrics that make people smile. I don't think I take myself too seriously in that. So it's a lot of just getting to the heart of the matter. Like, laughing and rhyming and thinking of fun ways to show my personality and my music. It's putting all that stuff first. And then yeah, write some songs. That answers the question.
I think your usage of so much color and positivity are things we definitely need in these times. You're right, it's important not to take ourselves too seriously. Like, trolling is good. Congratulations on "Losing sleep" coming out. In three words, how would you describe losing sleep? Just three words.
Hmmm. attitude. emotions. Maybe there's a better word for feeling. Drama! And I want to say love, but that's boring. Let's just say attitude, drama, and love.
That's a good choice of diction. What was your process for writing it?
Um, I thought about the song for a couple of days before I went into the studio. At the time, I had just met my fiancé who has two children. And they're like, you know, they wake up really early, they're loud in the morning. Like, we have to spend time putting them to bed at night basically, and doing all this shit. And like, you're losing sleep, because you all of a sudden have all these responsibilities. And I was pregnant at the time. So literally, I was I'm losing sleep. And I'm madly in love with this person. So, sleeping is boring. Why would I be sleeping, when I can be up with you? Laughing and making jokes and all that stuff. But, that's kind of what inspired the song. Like, The math adds up. It's pretty catchy. It's cute. It's so I'm stocked about it. It's been, you know, in my Dropbox for quite some time. So I'm really excited to get this out into the world.
As you mentioned, about your fiancé, and your personal life as a fast-growing singer and entertainer, how do you manage your personal life outside of music?
It's kind of like this strange identity. Before, I was, like, so selfish and all about me. Like, "when am I performing?" And, "what event am I going to be at next?" "When am I going to New York?" you know, shit like that. Then, you have a baby and everything goes to the side, and New York doesn't matter anymore. Some of those things become less important because you have your beautiful baby to prioritize. So, I think as far as my pop stardom and being a mom, I mean, it's just kind of taking a deep seat in reality. My priorities are for my child, and being a pop star has definitely come second. I'm just holding on to loving, expressing myself, and letting that keep me going and motivated to work as that's [music] gonna be there. No matter if I'm a mom, or I have 12 kids or not, you know.
Are there any sneak peeks you can give at the album?
As far as the way it sounds, it's very optimistic. In summary, my stuff usually sounds upbeat, but there are a few, heartbreaking moments. I think it's a really great collection of the way that I like to create, and I'm really proud of that. I'm there. I mean, I don't even know where to begin. The lyrics are awesome. I'm really just really proud of it. And it's really like a coming-of-age project. I don't want to reveal too much, because I just like, have so much I want to say about it. I'm like, "do I want to say it this way?" So, I have to wait until we get closer. I will have another single after losing sleep. So, we can look forward to that. And I'm looking forward to performing it live. When the time comes. And I yeah, just gonna keep posting my TikToks and see what happens.
I saw on your page that one of your biggest mentors is Katy Perry. And I think that's super cool that like you have a female mentor, especially in this industry. Do you remember your first time meeting her?
When I met her for the first time, she invited me with her to play some songs on the piano and just talk about how I picture my career and the kind of shows I want to play, and what kind of artist I wanted to be. So, it was like a really special moment you know? A Cinderella moment. Where I was like, this girl going to school in Chicago and then flying to LA to meet Katy Perry, wants to talk about my music like—dream come true! Core memory unlocked as they say?
That's wicked, I remember being younger trying to pick which girl I wanted to be in the "California Girls" music video. What was it like playing your songs? Were you nervous when you had to like play in front of her?
Oh, yeah, I was so nervous. I mean, I can play piano but I'm a singer. And I write words. That's where my expertise comes in. And I'm not like an instrumentalist by any means. I was like, up there shaking and the piano, of course, was from Candyland. But it was a sweet moment. And she's always been very patient, and just so full of good advice. As far as songwriting goes and that kind of stuff.
Are there any songs you passionately wish you wrote?
Oh, yeah, I love "If I ain't got you" by Alicia Keys, I think that song is gorgeous. I would love to have written that song, and also "Cosmic Love" by Florence and The Machine. I can get teary-eyed just talking about it. She's incredible. Kacey Musgraves golden hour, like the whole record, is beautiful. I could go on as I'm really inspired by female songwriters. Just— like my whole library is filled with women and then there's like, Daft Punk.
Do you have any guilty pleasure songs?
Oh my goodness, Saucy Santana's "Material Girl." Like, "meanwhile I'm pussy-poppin' with your man in Miami." Yes. Oh my goodness. Do you know what's so funny about pop music? You can imagine the YouTube comments. "Like, they call this music?" Yet, in my mind to me that's a clever line like and like, not a regular everyday Joe can write, you know, "meanwhile I'm pussy-poppin' with your man in Miami." It takes some real skills. Not everyone has that value. My other guilty pleasures are Flo Milli and all that kind of stuff. But, I hate that that has to be for a woman— why does it have to be like my guilty pleasure? Why can't I just love it? And you know, I'm gonna own it. I'm not guilty about it at all.
No one is losing sleep over what you do. Or who you listen to. Sorry, I had to use your song title as a reference.
I mean, that was great. No one's losing sleep over it.
As an artist, authenticity and identity are two main factors. What do those words mean to you? And what values ​​do you hold close to that represent who you are?
Oh, my gosh, I mean, you know, as you get older, you go through some shit. And you're like, there's nothing more important than being truthful, and honest and, yourself, frankly. Like, I have no time in my life with someone who's going to not try to do that. Like, I'm just not for high school stuff anymore. I moved 1000-plus miles away from home, to get away from the bullshit and so those things mean so much to me. And when I'm songwriting, like, I can't do or say anything that's not true for me. I wouldn't want young people to hear or, be influenced by that. I hope for everybody that that's how they live their life. Living, what it means to be themselves.
Do you have any advice for female musicians in the industry? How do you obtain the utmost respect and something so male-dominated?
Oh, well, I think I'll start with the latter half of that question. I think you have to walk into a room and just stay firm in your stance. You don't have to be a bad bitch or loud and obnoxious. If you want to be quiet and shy, that's fine. But like, you don't have to do anything you don't want to do. You don't have to sing anything. You don't want to sing if the lyrics aren't cool? Then tell them the lyrics are not cool. Like, you know, you just, just don't be afraid to speak your opinion. Rip the band aid off. As soon as you start telling the boys how it is, they just go, "oh my goodness. She's telling me how it is." And they start to listen. That's how I do it. You gotta come in a little gun blazing. You have to sometimes—not all the time— but sometimes. So, that's my advice to the girls. No, not actual guns, obviously metaphorical. I think just being true to yourself and being confident in yourself is key. Really just study and practice your craft. It makes a difference. Putting the work in and keeping a journal and writing all the time, and sharing your songs. As you said, no one's losing sleep over it. Like, no one's gonna remember if you were stupid in your story one time. Hopefully, that's what I told myself. So, just promoting your art. Go out there and tell 'em what's coming. Be excited. And, you know, live for that expression.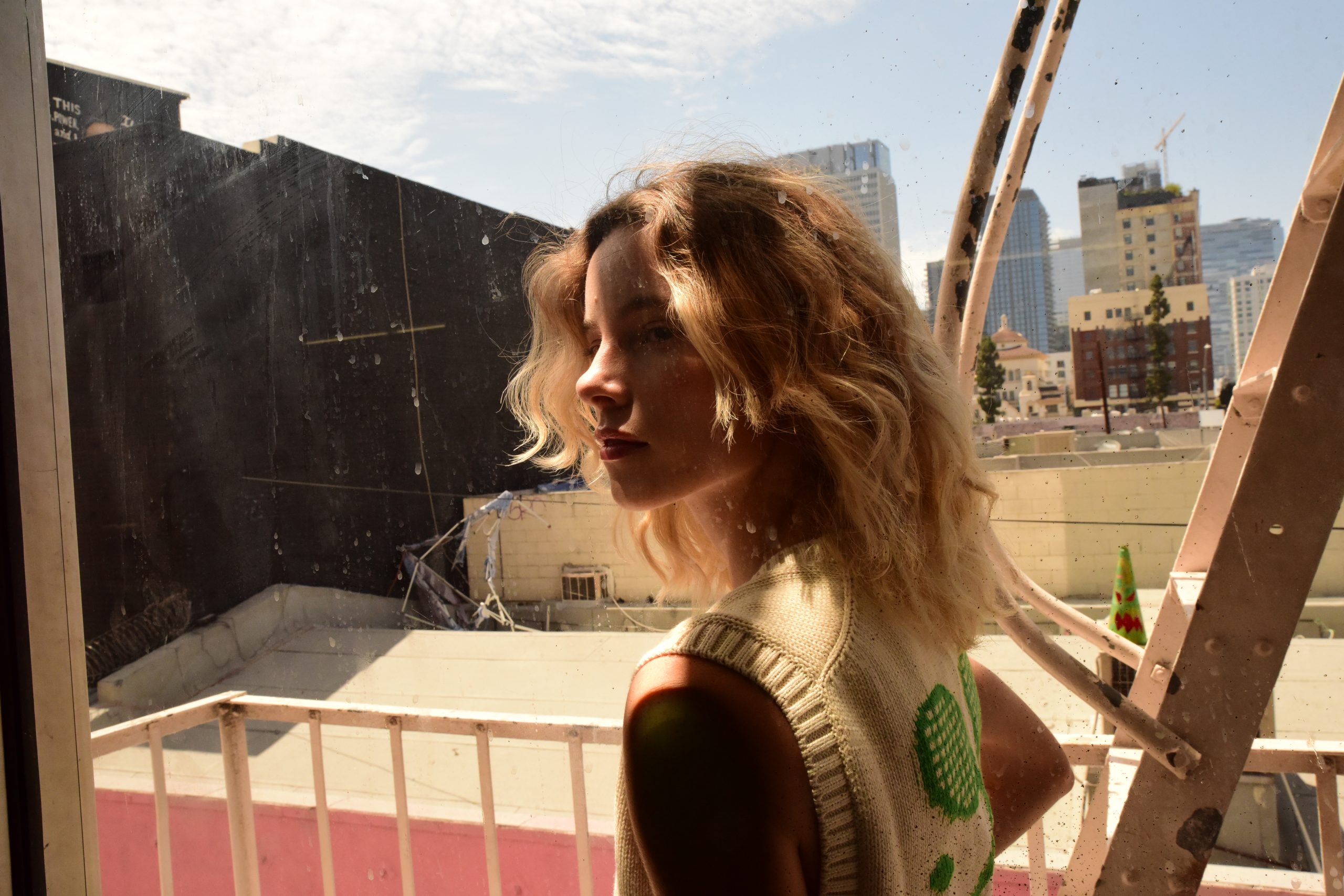 Photos / Shervin Lainez
Story / JoliAmour DuBose-Morris
Editor / Alex Blynn