Equal parts stunning image and stunning sound, Alternative/Dark Pop artist Ari Hicks has quickly cemented herself as a must-hear rising artist since her previous EP "Kiss Me, Kill Me" received widespread praise and attention. She follows her fiercely empowering EP with yet another step into a musical journey that sinks into villainous but ultimately positive (and above all,

fun

) depths in search of fuel for her emancipatory fire.
"Chapter 1: My forthcoming album "It's Not That Deep" is an all-encompassing soundtrack of entering your Villain Era. Each Chapter a collage of stories and experiences that were derived to one in on the concept of reclaiming your power.
I really enjoy Cold openings in Tv Series. They're impactful and easily grab your attention, either setting the tone for what's to come, or allowing you to shut out any outside distraction, but did you know a musical album can also benefit from a cold opening? Yes, it's true, and Ari Hick's new EP is a masterful example of how that's done.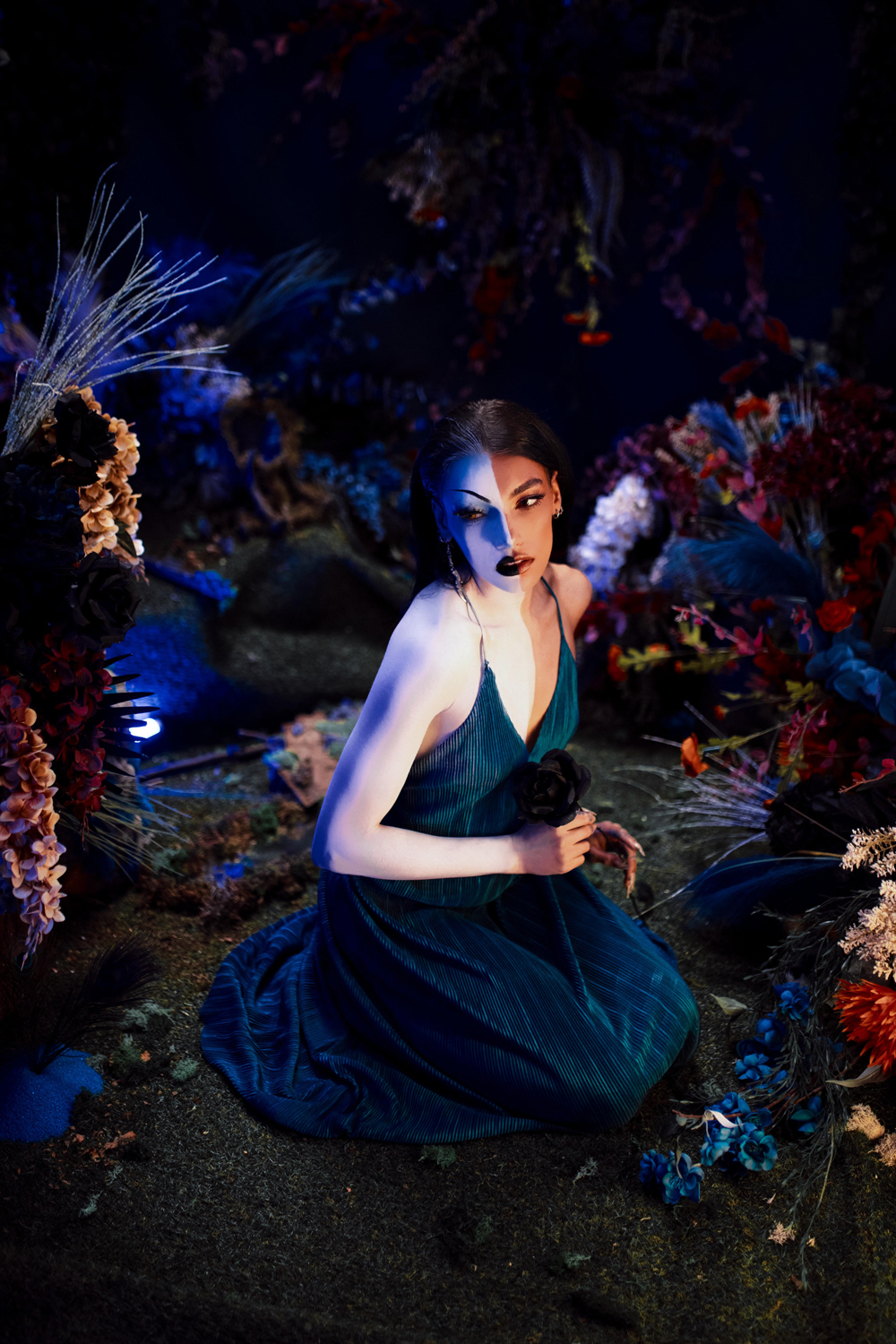 A song can easily begin abruptly, but it's an entirely different thing to open your album -or in this case, your EP- with a bucket of ice water on the listener's head. "Romeo Dies At the End" is the perfect song to really get you to shut everything else out of your mind and focus on Ari's work, it's a great song that opens up on a great titular hook line in a way that feels way memorable. The minimalistic dark-pop track does a great job of establishing Ari's catchy melodic vocal performance and her penchant for strongly evocative lyrics
"You Got Two Sides" is one of Ari's best vocal performances in the EP, a great part of that is that she even dares to bring a little bit of hip-hop to the mix by straight-up rapping some verses with great dexterity and for great effect too. These parts stand in contrast to the more traditionally-structured pop segments like the choruses and bridge, effectively giving the song two sides of its own to stack against the themes of a "bipolar" relationship switching between affection and disdain.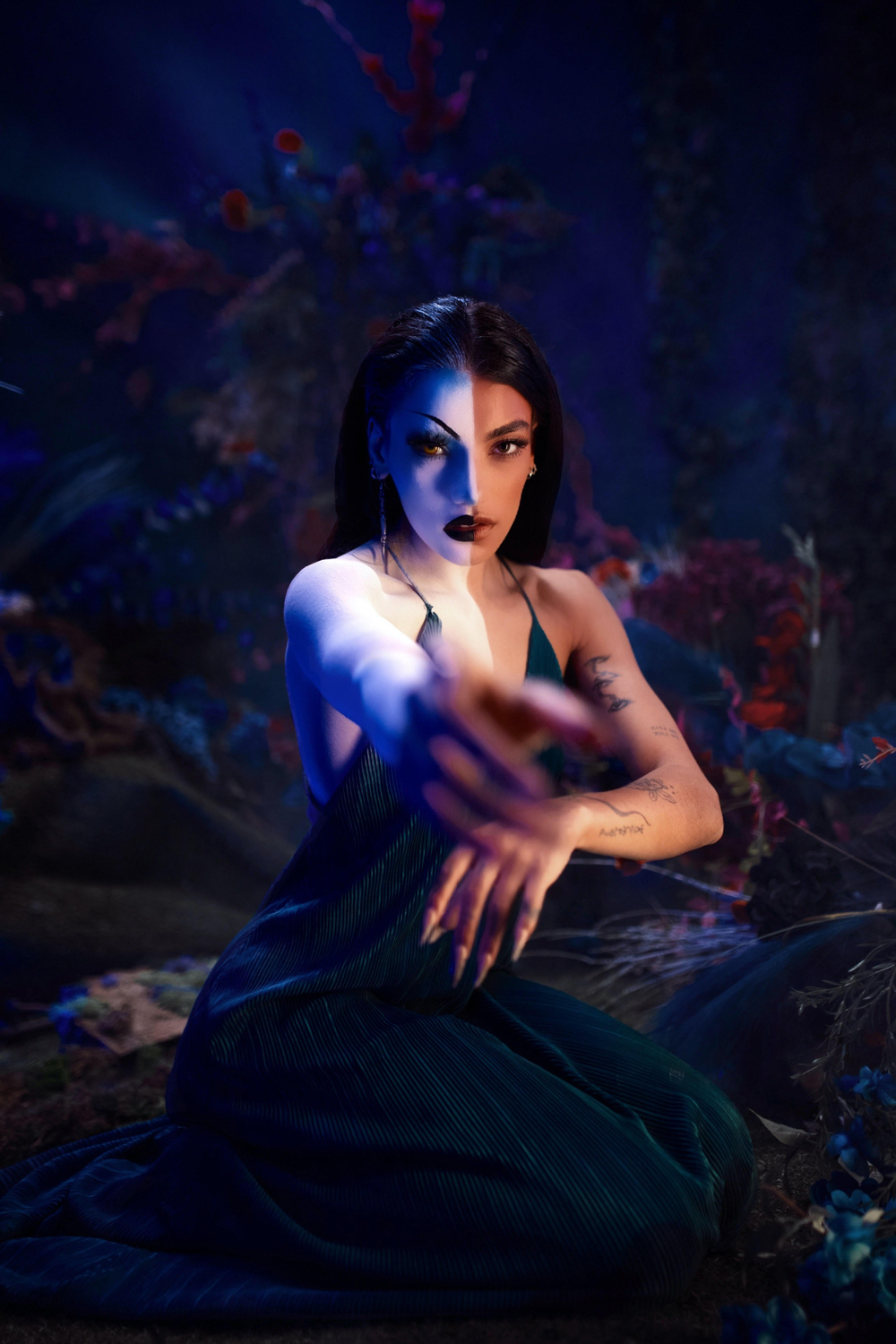 "Sucker" is one of if not the sexiest songs in Ari's repertoire. The artwork for it hints at vampirism, but the titular sucker here is not Ari who presents herself as an almost vengeful temptress or even a succubus who -in the reality of the song- is only out to satisfy herself.
"Shut Up and Look Pretty" is a cool and calculating elaboration upon what was established through "sucker". This time with a much more bouncy hip-hop beat she lays it all out Explicit and with an air of supreme coincidence: "I just need somebody for a Saturday night/I just need a body that can do what I like" she says, cutting up all strings before they get attached.
Music is one of the few realms of art where being outright braggadocious with it is not only seen well but it's often encouraged. The people want songs that pump them up and make them feel like badasses, and "Pull Your Tooth" certainly fits the bill, from its pulsing deep beat to the sassy lyrics that seem to be made entirely out of one-liners. Whoever this song was at got chewed up and spat right back out, but as it stands it's probably the most attitude-driven song in the EP, and damn if it's not the coolest I've heard in a while!
"Jade" seems to be the most personal song in the EP alongside Two Sides, in the sense that cuts through the theatrics a bit and gets near to a more emotional ground -still keeping its distance- and clues us in as to the perspective that fuels a lot of the songs we've already heard. Ari closes the chorus each time with "I'm fuckin' jaded, aren't you?" being this perhaps the final callback to the "Villain Era" that she spoke of.
Final Thoughts:
You'll have a difficult time deciding what's the most impressive weapon in Ari's arsenal. is it her amazing voice or her highly evocative lyrics? Just as you sit down to analyze the dexterity with which she weaves an evocative phrase after the other, you'll be assaulted and taken in by her powerful singing, the way she so cleanly and spectacularly glides over every note with both grace and hostility, like a bird of prey does before diving in for the kill.
She's Talented, she's deadly, she's dark. She's Ari Hicks and here to stay.
Photo Credits: Courtesy Of the Artist
Story: Samuel Aponte
CONNECT WITH ARI:
INSTAGRAM // TIKTOK