LA-based indie/alt dream weavers India Coombs and Jon Joseph came together one day like flint and steel, and they've been sparking fires for a while now, the latest of which is called "Grog Log", a track that's inspired by what I like to call "Contemplative Drinking". On the musical side of things, the song is based on the classic Americana adoption of Polynessian-inspired bars and lounges that became popular in the early post-war period.
Lyrically the song is about taking in the beauty of life with the keen awareness that sometimes we tend to fantasize a bit overmuch and create unrealistic or distorted expectations around things and people, which can often result in a bit of bitterness being introduced into the mix.
This release is about the perfect serving for anyone getting into All Things Blue, the song brilliantly encapsulates their current sound; henceforth, the music video -Directed by Dalton Pate- I also feel does a fantastic job of visually articulating their aesthetic values ​​to perfection, just check it out and I think you'll easily realize what I mean.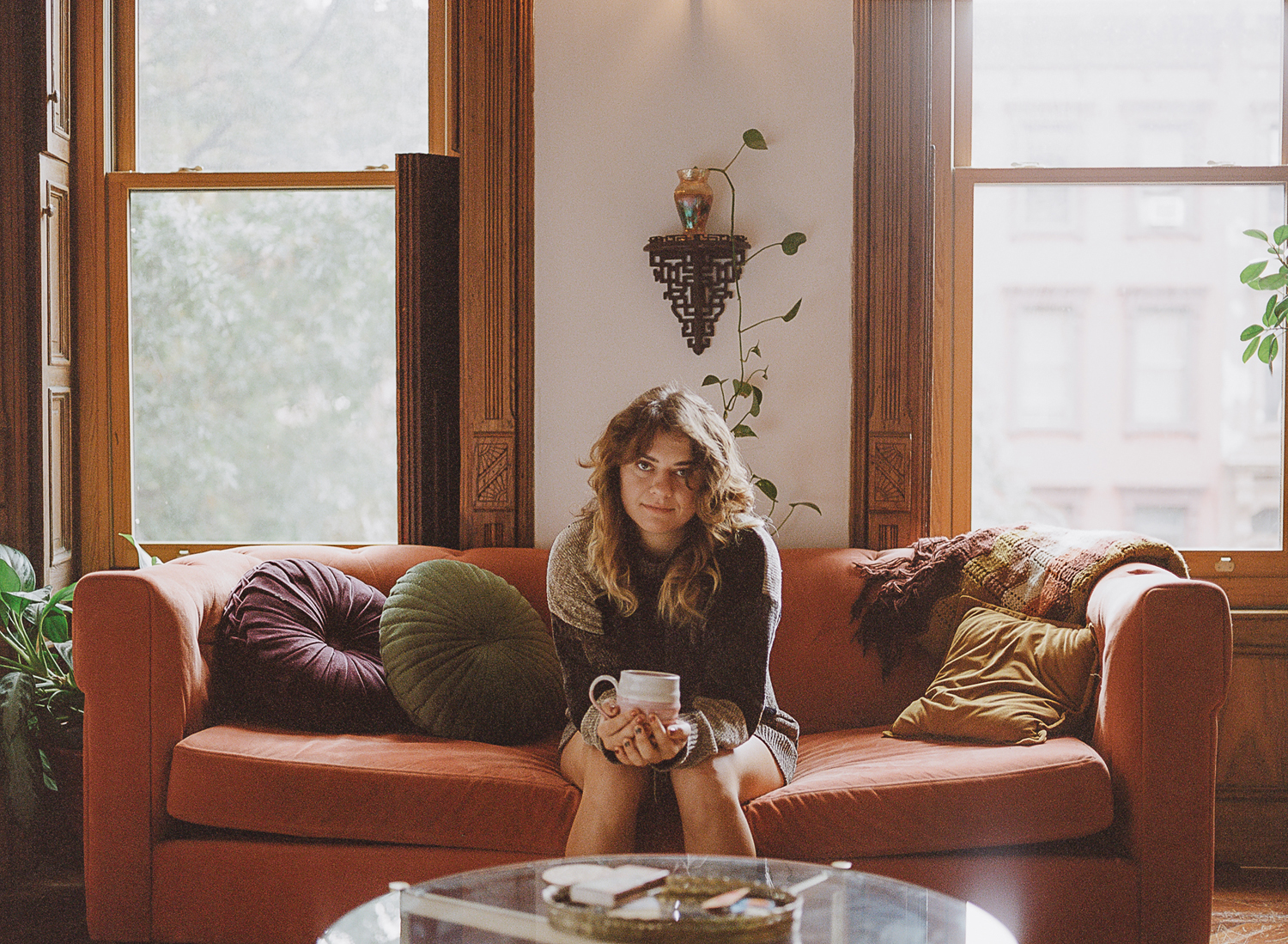 The name "All Things Blue" hints at an underlying melancholy which I think I can hear in a lot of the songs. But is that really where the name of the band comes from?
The name was originally coined by my mother. I was on a phone call with her shortly after moving to Los Angeles from Allentown PA, everything felt like it was falling apart (I was 18, so very dramatic). She called me all things blue and I just kind of liked the way it sounded. You're not wrong on the melancholy bit though, often my favorite songs are the ones that sound very happy/upbeat but when you listen a little closer are pretty gloomy
You've said that musically, "Grog Log" is inspired by Tiki drinks. What exactly does that mean?
There is a place in North Hollywood called Tonga Hut which is actually the oldest Tiki Bar in Los Angeles and one of the oldest in the US. It's right by the old studio Jon and I recorded at so we used to frequent the hut nearly every time we recorded. "Grog Log " is a list of recipes compiled by Jeff "Beachbum " Berry (a Mixologist and Tiki Historian). If you complete the entire list at Tonga Hut you get a plaque up on the wall. I never completed it but Jon and his wife Savannah are both up there. Anyway long story short I guess you could say we had Tiki Drinks flowing through our blood when this song was written.
The song is credited evenly between India Coombs Esmail and Jonathan Joseph Pollock. Is that how it often goes when songwriting or do you have different-yet-complimentary "duties" when it comes to songwriting?
Haha ah yes, I'm guessing that you have that info because I shared the wrong google doc lyric sheet. Opps. Anyway yeah, sometimes Jon and I start a song from scratch in the studio(Grog Log), sometimes I demo out a full song out at my place before bringing it in. I never really touch the bass cause Jon is the best bassist I've ever met and he never touches the vocals/lyrics. Other than that we both take turns writing and tracking everything else though neither of us are able to play drums very well so we have different friends help out.
The song describes an escapist dreamland where you go take refuge and respite from other people's complexities. Does this "place" play a role in your creative process outside this song?
I mean, while I suppose art can be seen as a form of escapism, it can also be used to delve into a multitude of avenues allowing us admission into different worlds or alternate times and places. In 2022 I think we all desire to escape our over stimulated, anxiety inducing day to day lives.

Tell us a bit about the Music video's filming process. Did you go to director Dalton Pate with an idea of ​​what you wanted?
Typically I write/produce/direct my own videos which can be a lot when I am in them as well. I decided to just write on this one and let someone else take the reins (which is not very easy for me to do). Dalton killed it. We have a lot of the same taste when it comes to aesthetics which made the whole Idea come together really smoothly. Also S/O to McKone Corkery our DP for bringing it all to life.
What about the locations chosen, whereabouts is all this beautiful scenery y'all captured?
I spend a lot of time down in San Pedro where Jon's new studio is. The Coast line down there is so gorgeous and cinematic I've always wanted to film something there.
If we wanted to trace the lineage of the band, who exactly do we need to listen to in order to understand here your sound comes from
Alright, obsessions from start to present moment…I'll say; Avril Lavigne, Aqua, Blondie, AFI, Nirvana, Lou Reed, Talking Heads, Pavement, Tame Impala, Pond, Phoenix, MGMT, Andy Shauf, Big Thief, Rubblebucket, TOTH etc etc etc. I definitely missed a bunch but in some way all these artists have influenced me.
What's up next for All things Blue?
I'll be touring with Kid Bloom this fall and then we get back in the studio this November. Expect to possibly hear a new jawn before the end of the year
Tour Dates
September 29th – Soho – Santa Barbara, CA
September 30th – The Atrium – Santa Cruz, CA
October 1st – Rickshaw Stop – San Francisco, CA
October 2nd – Starlet Room – Sacramento, CA
October 4th – The Crocodile – Seattle, WA
October 5th – Holocene – Portland, OR
October 7th – Kilby Court – Salt Lake City, UT
October 8th – Lost Lake – Denver, CO
October 9th – Slowdown – Omaha, NE
October 11th – The Bottleneck – Lawrence, KS
Story: LADYGUNN Photos: Anna Maria Lopez
CONNECT WITH ALL THINGS BLUE
INSTAGRAM // SPOTIFY