We're well into 2022 now, and let's face it, we all had pretty high expectations right?
After the absolute cluster-f!ck that was 2020 and 2021, I know I certainly have needed some help with personal growth and mental health self-care affirmations.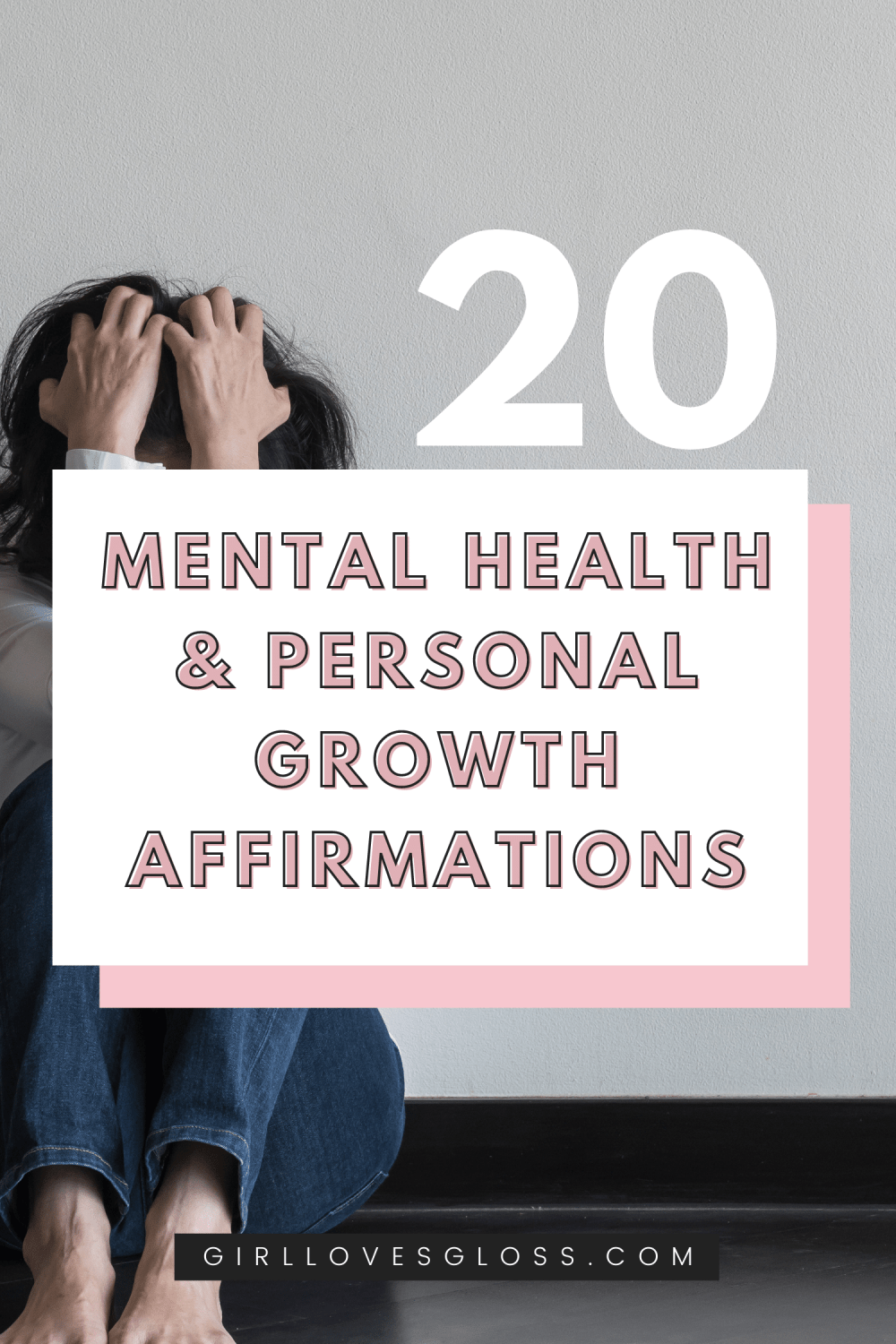 Self-care isn't just bath bombs and mani/pedi dates (though I wouldn't complain about either currently!) but sometimes it's about personal growth and reassuring affirmation.
We've all spent a year in this global pandemic now, some of us not seeing friends or family in many months. Some of us have lost loved ones. Some of us have felt like we've lost ourselves a bit.
I thought I would share 20 personal growth and mental health self-care affirmations I'm trying to keep close to my own heart this year in hopes of prioritizing my own mental health.
"Don't hate yourself for eating that donut. It was damn good."
20 self-care & mental health affirmations
---
The idea behind these affirmations is to support me emotionally and mentally as well as to promote myself for personal growth. Consider them personal mantras – sometimes we need to step up and be our own support system.
While it can be great to have someone else supplying you with these emotional needs and validation, ultimately coming from you is the most powerful tool. While some of these are light-hearted, others hold up much too much real estate in my mind and heart.
Worth reading>> How to Leave 2020 Behind
Through this whole pandemic nightmare, we've all been working through, many of us don't have the access to relationships and support systems we previously relied on. Perhaps you may not have realized how much you leaned on that friend or coworker to help support your mental and personal growth.
I challenge you all to write your own list of affirmations – feel free to use some of mine if they connect with you – and actively reflect back on them often over the next coming months. Set yourself some time where you really consider what your soul is needing and how you can provide that for yourself going forward.
This, of course, is also the perfect time to really evaluate what you might not be able to provide yourself. Then you can move forward with other tactics for your personal growth and mental health, such as therapy, counseling, support groups, coaches etc.
If you can be kind to others, why can't you be kinder to yourself?
You don't owe anyone explanations for how you feel.
Saying 'Yes' can be scary, but also empowering.
…But, it's always ok to say no to things you aren't 100% comfortable with.
Celebrate the current version of you. You deserve a personal cheerleader.
Check-in with friends and nurture the relationships that build you up…
…however, you will never regret cutting out a toxic relationship.
Factor yourself into your schedule as a priority.
You may thrive under pressure, but you recharge when you slow down. Balance these moments.
Before being reactive, try to be proactive in difficult situations.
Stand up for yourself.
You can project positivity, while still being realistic.
Accept compliments…without self-deprecating humor.
Draw better boundaries between yourself and those who emotionally drain you.
Keep a lot tighter leash on guilt.
Don't hate yourself for eating that donut. It was damn good.
Let it out… then let it go (my Gemini self struggles with this greatly!)
Accept help when sincerely offered. It doesn't make you look less than.
Say goodbye to imposter syndrome.
Remind yourself that you are more than your anxiety.
"If you can be kind to others, why can't you be kinder to yourself?" – Mental Health & Personal Growth Affirmations I'm Trying to Live By.
What are your mental health affirmations? Do you consider personal growth part of your self-care routine? I'd love to hear more in the comments below.